Looking through the websites of writing services you often find certain advantages and disadvantages. This time you will read a DarwinEssay review which surprised me both in positive and negative aspects.
In Darwin Essay you can order writing from scratch, editing and proofreading, multiple choice questions and problem-solving. You can see the whole lift of services if you open the calculator on the website homepage. I didn't really understand why course works, presentations and many other types of work go in the group of essays, but this is not the first time I see such kind of grouping. I would just summarize that you can order there all the main academic types of writing, including thesis and dissertation, and some of the business documents.
The level of prices
All the prices are primarily given in US dollars but you can choose other currencies, such as euro, pound and Canadian or Australian dollar. There are 4 levels of writing complexity and 9 different deadlines from 3 hours to 14 days. Let's see the price level in details:
undergraduate: from $9.97 for 14 days to $41 for 3 hours
bachelor: from $16 for 14 days to $45 for 3 hours
professional: from $19 for 14 days to $56 for 3 hours
admission help: from $41 for 14 days to $197 for 3 hours
The company provides not the cheapest prices. They are closer to the middle level. The undergraduate level has more or less low prices, but when we go to the bachelor and further, the prices raise. Regular customers have discounts of 5% after they order papers for more than $500, and 10% after they order for more than $1000. Up to your desire, you can order certain additional services. For example, you can pay $14.99 and buy a VIP customer service.
Guarantees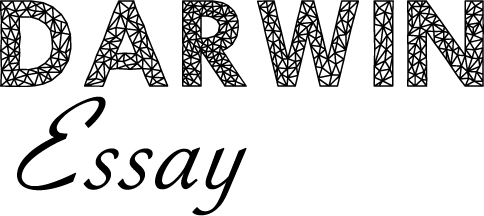 I liked their approach to the guarantees. The company composed 3 groups of their features which should attract the client. At first, they underline the advantages, such as native English speakers, active customer support, permanent online presence, reasonable prices and free calls. If you already used any other writing services, you might know that English speaking writers or a permanent customer support is a rare case. Then, the company underlines what they do free of charge. And at last, they give really strong guarantees. They are as follows: confidentiality, plagiarism-free writing, due-time delivery, high quality and discounts for the regular clients. I must admit that such presentation works quite well. Privacy policy, revision policy and money back guarantee are also provided by the company.
To contact the customer support you can use the online chat, a phone number or you can order a call-back service. Unfortunately, a page with FAQ includes too few points.
Additional pros and cons
Darwin Essay has a service of an order via the phone. If you need to do that you just leave your phone number and email in a special window and wait until your personal manager would contact you. As it is indicated, you will be called up in 10 minutes. Probably, such service can be useful for someone.
Another interesting point is that the service has live stats on their page. First I was not surprised, but after I visited the website for several times within a few hours I've noticed that figures are changed too often, actually with each reloading of the website. And it became obvious that figures were not truthful. Orders in progress change from 150 to 250, but the orders delivered stay the same. I guess even the ordinary web designer would prepare at least truthful stats with all the numbers changing correspondingly. So this is one more dull mistake of the website.
And that's not all I passed to the blog and checked the topics they cover. That was the point which really surprised me. The blog is very active. Articles are printed on the daily basis. But the topics of the articles vary from the computer game players to the most useful winter berries, together with some ideas for the first date at the same range. I have found only one article connected with studies. Frankly, I don't even know who can be the reader of the blog with such different topics. There is no desire to read it at all. So this is one more disadvantage.
Trial order
After all the mistakes I've found on the website I didn't expect to get a good essay. Just as I thought, the writing they prepared contained a number of grammar mistakes. The topic was not difficult but, in my mind, it could be more logical. The essay they prepared would be enough only to get a passing grade.
Conclusion
Darwinessay.net is not the strongest writing company. Since they have more or less reasonable prices and can assure you the passing grade you can try to use their services. But you should remember that results will be far from the perfect ones.